---
---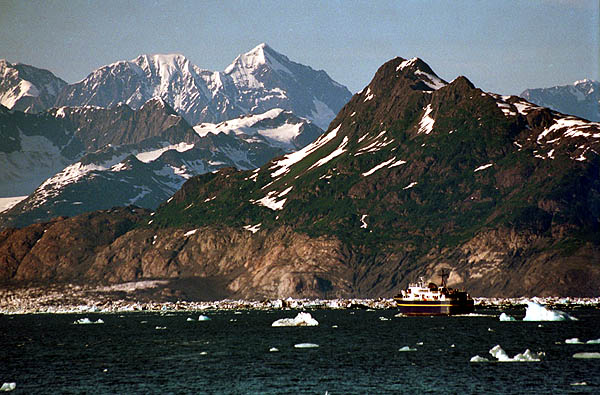 The EL Bartlett, the ferry we took from Whittier to Valdez, returning to Whittier. This photo was taken from our cabin at Growler Island!
---
Photo Copyright 2000 - Scott McGuire (smcguire at scottmcguire dot com)
This image may not be used or reproduced in any format without the express permission of the photographer.