---
---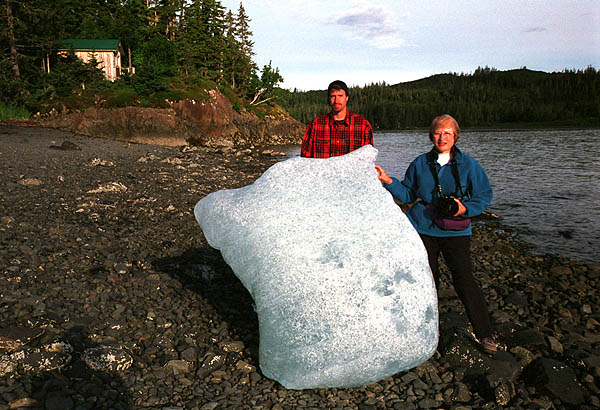 Overnight, several icebergs washed up on the beach at Growler Island. My brother and mother posed with the largest one. Our cabin is in the background.
---
Photo Copyright 2000 - Scott McGuire (smcguire at scottmcguire dot com)
This image may not be used or reproduced in any format without the express permission of the photographer.