---
---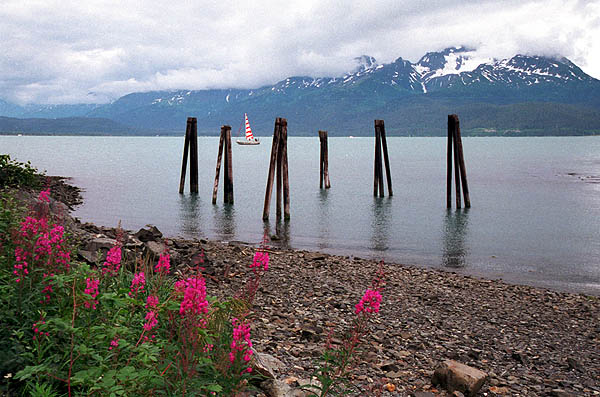 Seward, also on the Kenai peninsula, was our next stop after Homer. These pilings are all that remain of piers that were destroyed in the 1964 earthquake.
---
Photo Copyright 2000 - Scott McGuire (smcguire at scottmcguire dot com)
This image may not be used or reproduced in any format without the express permission of the photographer.