---
---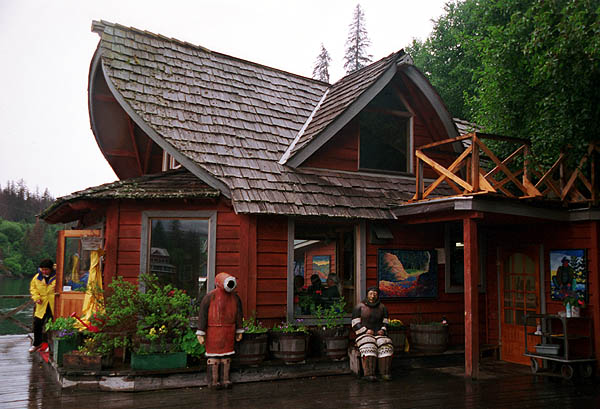 Located across Kachemak Bay from Homer, Halibut Cove is accessible only by boat or sea plane, and is home to fishermen and artists.
We rode the ferry over to Halibut Cove, and after looking around the art galleries we had dinner at the renowned Saltry Restaurant.
(For information about boat tours to Halibut Cove and the Saltry, see Central Charters of Homer.)
---
Photo Copyright 2000 - Scott McGuire (smcguire at scottmcguire dot com)
This image may not be used or reproduced in any format without the express permission of the photographer.