---
---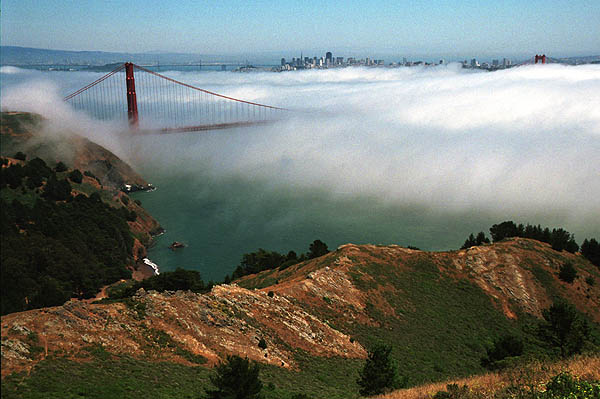 The Golden Gate Bridge and San Francisco in the fog, from the Marin Headlands.
Okay, this photo doesn't have anything to do with the Snoopy stamp, but it's a nice one I took on the same trip.
---
Photo Copyright 2001 - Scott McGuire (smcguire at scottmcguire dot com)
This image may not be used or reproduced in any format without the express permission of the photographer.