---
---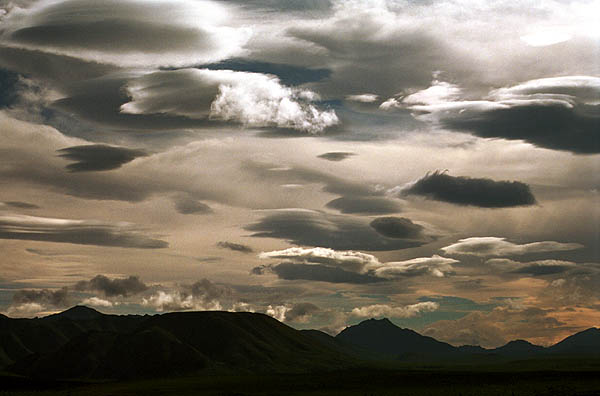 From Kennicott we drove west across the Denali Highway to Denali National Park. High winds were making lenticular clouds when we arrived late in the day.
---
Photo Copyright 2000 - Scott McGuire (smcguire at scottmcguire dot com)
This image may not be used or reproduced in any format without the express permission of the photographer.