---
---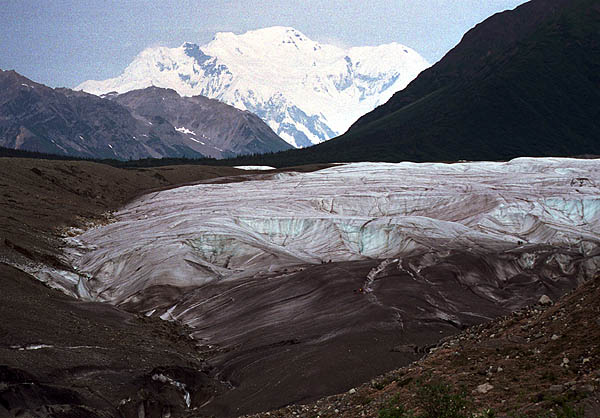 We hiked from Kennicott to the toe of the Root Glaicer (which feeds into the Kennicott Glacier). In the background is Mt. Blackburn, part of the Wrangell Mountains and at 16,390' is one of Alaska's highest peaks.
---
Photo Copyright 2000 - Scott McGuire (smcguire at scottmcguire dot com)
This image may not be used or reproduced in any format without the express permission of the photographer.