---
---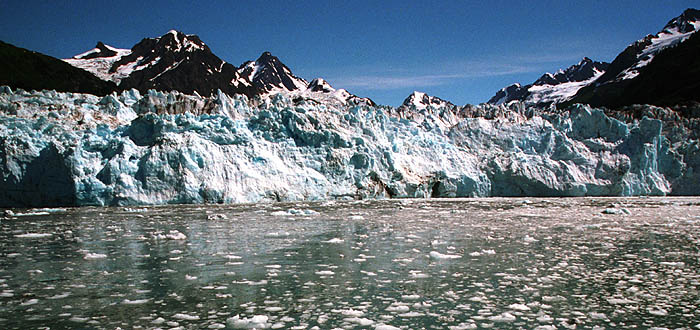 After our ferry ride, we stayed overnight in Valdez, and then turned around and boarded another boat for a closer look at some of Prince William Sound's glaciers.
The tour took us to within a quarter mile of the Meares Glacier.
(This picture is wider than the others, you may need to widen your browser window.)
---
Photo Copyright 2000 - Scott McGuire (smcguire at scottmcguire dot com)
This image may not be used or reproduced in any format without the express permission of the photographer.